MTD for VAT, what is a digital link?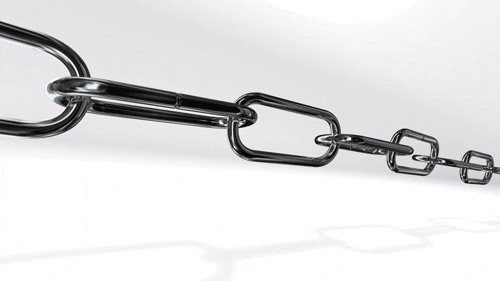 Can spreadsheets be used for MTD?
HMRC's MTD (Making Tax Digital) initiative comes into force in April 2019. With 9 months to go, there were still many questions unanswered for those following its developments and HMRC attempted to answer these questions in a

VAT

notice published in July 18.
HMRC's vision of Making Tax Digital probably envisioned that accounting via spreadsheets would become a thing of the past following their legislation. The inevitable backlash from excel users, accountants and businesses alike, forced HMRC to concede that spreadsheets will have to remain part of the MTD ecosystem. It is not just blind stubbornness on the part of excel users, there are many legitimate reasons for wanting to retain spreadsheets for VAT preparation; companies in VAT groups, businesses with more than one accounting system, and small businesses with no need to invest in a full accounting package being just a few.
The concession by HMRC to accept spreadsheets came with a number of caveats, all VAT returns who qualify under MTD must be filed by the new MTD API's (application programming interfaces) and crucially, data transfer between software programs, applications or products must be digital, a term that they call a 'digital link'. This meant that if businesses wanted to carry on using their spreadsheets for their VAT returns, they would still need to use software for the submission and that copying and pasting figures into a VAT return for submission was no longer an option. What was not clear to many was what a digital link is.
What is a digital link?
Copying and pasting either within a spreadsheet, program or between programs is not allowable as a digital link. The July notice from HMRC clarified what exactly constituted a digital link:
A digital link includes linked cells in spreadsheets, for example, if you have a formula in one sheet that mirrors the source's value in another cell, then the cells are linked.
HMRC will accept a digital link as:
emailing a spreadsheet containing digital records to a tax agent so that the agent can import the data into their software to carry out a calculation (for instance, a Partial Exemption calculation)

transferring a set of digital records onto a portable device (for example, a pen drive, memory stick, flash drive) and physically giving this to an agent to import that data into their software

XML, CSV import and export, and download and upload of files

automated data transfer

API transfer
From the examples that HMRC give, a digital link is not obvious, the emailing of a spreadsheet constituting a digital link may surprise some for example.
MTD soft landing period
HMRC have added another complication into the mix, although it may come as a big relief to some. They have allowed a further 12 months for digital link to be in place from April 19. This means that for the first year of MTD copy and paste within spreadsheets and across applications is allowable.but of course there is another exception… the exemption does not apply for data being imported into the software that will eventually file the return. This means that copy and pasting figures into a VAT return within software, will not be allowed. An import of a spreadsheet into bridging software for example will be necessary, even within the first year. It is hard not to wonder whether the office for tax simplification were on holiday when these rules were being put in place.
What is VAT Bridging software for MTD?
Bridging software is an application that does not contain any underlying accounting transactions. It allows you to carry on using spreadsheets and import them to populate the VAT return for submission. Importing a spreadsheet with only 9 figures copied and pasted from manual calculations that go on to populate the 9 VAT box figures will be completely compliant for the first year of MTD. Accountants and businesses will need to be careful that from April 2020, these 9 figures will need to link back to the underlying transactions using any of the 'digital links' given as examples by HMRC.
My Digital Bridge is bridging software for spreadsheet users. For chance to take part in the HMRC pilot scheme for MTD prior to April 2019 for free, register your interest here.
This weeks blog was bought to you by Dan Moss